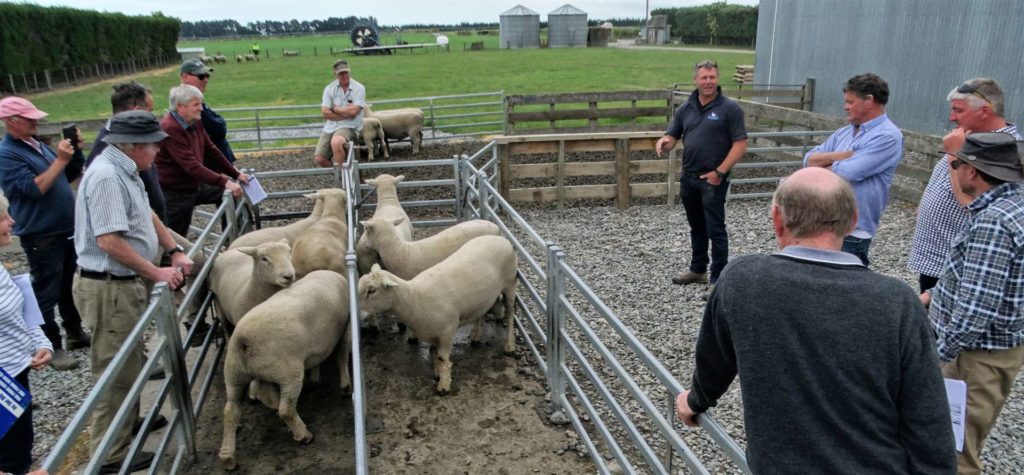 Recently a successful Central Southdown Breeders Club day was held at the home of the Mapua Stud, Andrew and Louise Christey at Southbridge.
The aim was for breeders to bring their ram hoggets, that are entered in the Canterbury Ram Fair, or their own on farm sales that have the potential to be stud sires to be seen by everyone.
There were 38 rams on display, from Blenheim in the North, to Oamaru in the South, and about 40 people, including our New Zealand President, ( judging at the Canterbury A & P Sheep Event the following day) with a number of Stud stock agents also attending.
A fantastic lunch was provided by the Club.
Thanks go to Andrew and Louise for a great day.