They may be little, but a dramatic steeplechase featuring Shetland ponies was one of the big drawcards at the Canterbury A&P Show.
Blue, the early leader, bowed out after missing a hurdle, leaving the path clear for Muffin and jockey Mollie Hedgman, 13, to take out the four-lap race.
The event, known as the Shetland Grand National, packed out the embankments in the Main Arena for the third and final day of the 155th show on Friday.
It was followed by the announcement of the prestigious Supreme Champion Animal of Show award, which went to a Southdown ram nicknamed 'Rock Star'.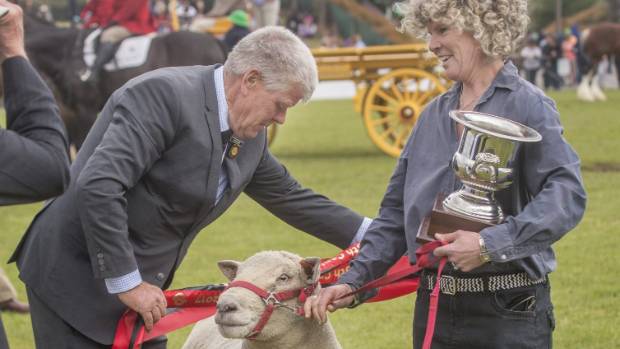 The award recognises the ultimate animal at the show, pitting supreme champions from each class and species against one another.
Christina Jordan, of Blenheim, said she knew her ram, which came from a long line of winners, had "X factor" from an early age.
More than $20,000 worth of his semen had been sold to other breeders looking for 'Rock Star' genetics, she said.
"I'm elated. It's been a wonderful show, it always is. It's a credit to everyone involved for putting forward an amazing show each year."
Event director Geoff Bone said, while official numbers had yet to come in, he expected about 100,000 people had attended across the three days.
The Canterbury Agricultural Park was packed on Friday, with an estimated 50,000 to 60,000 punters milling down the avenues under an overcast sky.